Work Life Balance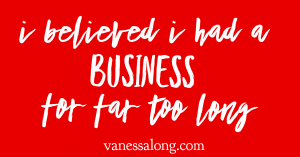 The focus of my work with clients has taken some interesting turns over the years, but none so empowering as what has happened over the past couple of years… You see, I've been what I thought was an entrepreneur for over 20 years. I've always created my own income by serving my clients and I […]
Okay, so I wrote that post – The Filing Cabinet on the 5th. And everything was cooking along like a normal January except that y'all remember I had my luxury retreat at Ste. Anne's on the 9th and something was different.
For most of us, and especially for women business owners, we spend the vast majority of our time in the Important and Urgent category. This is known as 'fighting fires'. Every day we are scrambling to get done what NEEDS to get done NOW in our life and in our business.
We deal with client situations, we take care of the bills, we handle the kids and the parents and our friends and our spouse and… EVERYTHING!
And, if you're like me and my people, you're really REALLY good at it.
Maybe you even THRIVE on it. It can be a rush. It can be addictive.
Today, we're going to look at what is maybe the most important and also the hardest aspect of our business: our numbers.
Cashflow, Profit and Loss (PnL), Balance Sheets, Taxes, Taxes, and more Taxes, and all the other numbers that determine whether we'll be able to pay our mortgage and vendors at the end of the month – let alone take a salary for ourselves.
If there is ANYONE who has succeeded in your business niche, that means that you can too. You CAN make it work. You CAN succeed.
But you have to be willing to be very uncomfortable. You have to be willing to do what I call Fail Forward Fast. You have to ask for help – a lot. You have to find the people who have the knowledge and skills you need to build a business and to make it successfully, sustainably profitable.
We're going to talk more about numbers in the last part of this series. Today what I want to talk about is the thing that most entrepreneurs LOVE to talk about: your thing.
Y'know, the thing you do that nobody else can do as well as you. The thing that compelled you to start your business in the first place. The thing you love.
As small business owners, sometimes it can feel like we're at the mercy of the markets. We have ups and we have downs. But not every business is up at the same time and not every business is down so what actually makes the difference?
Wouldn't it be great to have a business where the downs were minimized and the ups were even higher? And, wouldn't it be even better if the overall trend was up, up, up?
Well, there is a way, and it's one that most entrepreneurs really, really don't like…
I believe that there is something truly shifting with the energy this year. We are being called into our power in a deep, deep way. The Divine simply will not tolerate us playing small and hiding any more. Every place that we have been lying to ourselves about our magnificence is being exposed and called out. It can be mighty uncomfortable.
But, right now, I'm heading into Day 6 of the NLP Coach Training and the joy and gratitude and courage and strength and passion of the women I am working with has left me speechless.
The 8-day training is designed to be an intensive. You get 4 Board Designations (coaching, NLP, hypnotherapy and Time Line Therapy®) and that is a gruelling schedule. It's equivalent to 2 years of college… in just over a week.
This is my favourite time of the day…
sitting quietly in the living room before everyone else wakes up – I am in 'my' spot and only the cats have noticed; I have soaking music playing quietly in the background – it's a new cd I bought yesterday and I love it… and I'm with you…