Experience Unparalleled Nurturing and Focus
at our 7th Annual Ste. Anne's Luxury Retreat.
Each year, a select few of us gather at Ste. Anne's Inn and Spa in Grafton, Ontario
to create something truly extraordinary.
We focus on two things:
1. Gracefully receiving a tonne of radical self-care and
soul-full nurturing in Canada's most luxurious all-inclusive spa.
2. Blowing the doors off of your dreams, turning them into clear goals,
and getting them down on paper.
We want you to return from Ste. Anne's rested, refreshed, encouraged,
inspired, and motivated to create an amazing year.
This is for you if:
**you are an Entrepreneur / Owner
**you need a break from the day-to-day hustle of being IN your business
so that you can work ON your business
**you need a fresh perspective on your business: its growth, its struggles, its future
**feeling the support of other Owners would be salve to your soul
**you want to bring the Vision you have for your business into crystal-clear focus
**your body, mind, and soul deserve a rest.
Your 3-day experience includes:
**gourmet meals: breakfast, lunch, tea, and dinner plus tea and snacks throughout the day.
Yes, that's 4 meals per day – we joke that it's all about the food
**a $240 spa credit for you to use during your stay
**the use of a signature Ste. Anne's plush bathrobe
**luxury accommodations, your own fluffy bed and satiny smooth sheets
**access to all spa amenties: hot tubs, steam rooms, saunas, outdoor tubs and more
**2 Group Strategy sessions with Master Coach Vanessa Long to clarify your dreams,
turn them into goals, and get them installed
**1 Group Meditation customized to the theme of the group and weekend-
powerful transformation and letting go happens on Saturday night
**individual coaching sessions with Vanessa to keep you moving in your planning
**full-colour manual and worksheets specifically designed to help you close the previous year gracefully and open the new year with possibility and excitement… and a clear plan for success.
PLEASE NOTE:
Because of the intimate nature of this group workshop, our maximum number of attendees is 7.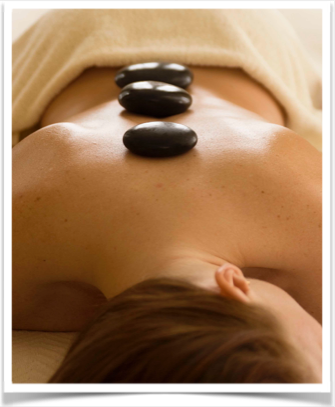 Sample Schedule
Friday January 11, 2019
12:00 Arrival and Orientation
1:00 – 5:30 First Group Coaching Session and Tea
5:30 – 7:00 Check-In and Relaxation
7:00 Group Dinner in the Dining Room
8:30 – Personal Time and Relaxation
Saturday January 12, 2019
8:30 Group Breakfast (or Breakfast in Bed by Special Arrangement)
9:00 – 12:00 Personal Time, Spa Treatments
1:1 Coaching Sessions with Vanessa
12:00 Group Lunch
1:00 – 4:00 Personal Time, Spa Treatments
1:1 Coaching Sessions with Vanessa
3:30 Tea Time in the Dining Room
4:00 – 6:00 Personal Time
6:00 Group Dinner in the Dining Room
8:00 Group Meditation
Sunday January 13, 2019
8:30 Group Breakfast (or Breakfast in Bed by Special Arrangement)
10:30 – 1:30 Second Group Coaching Session + Closing
1:30 Lunch + Farewells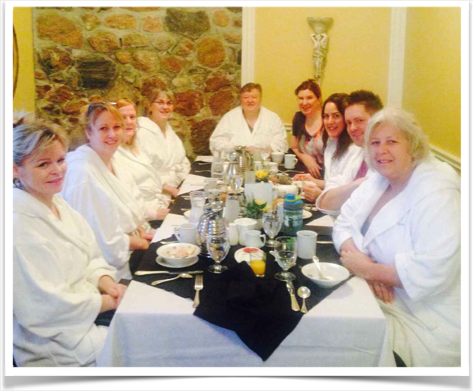 Ste. Anne's Luxury Retreat 2019 Investment
(all prices are in CDN $ and include HST)
Registrations received before August 31, 2018:
$2997 per person for a single room
$2797 per person for a double room
Requests received after September 1, 2018, will be approved
based on room availability.

Register early to guarantee your room! This event sells out every year.
Payment plans are available.
Attendance for the Ste. Anne's Luxury Retreat is by application only.
To apply, please complete the form below.